2022 Nissan Pathfinder for Sale in Maple, Ontario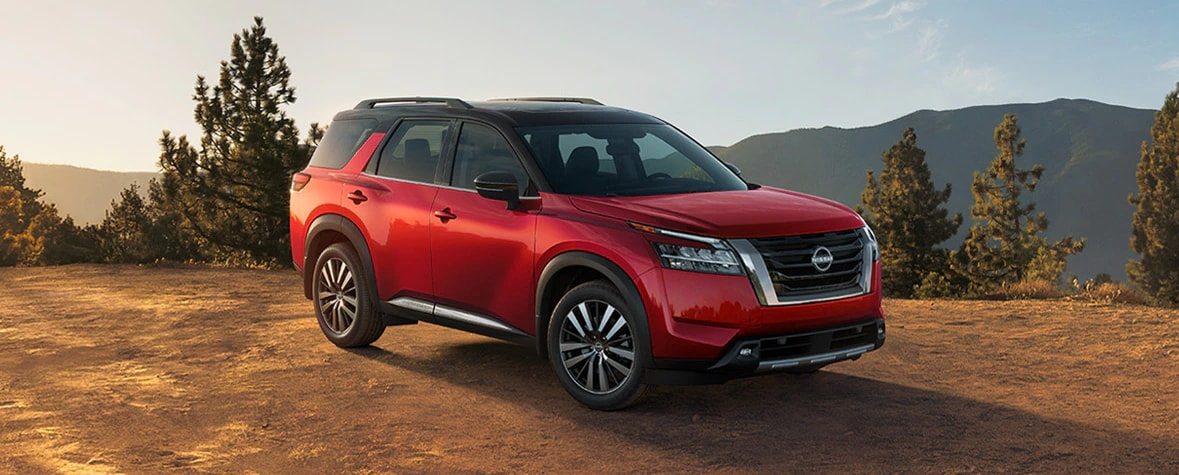 2022 Nissan Pathfinder Interior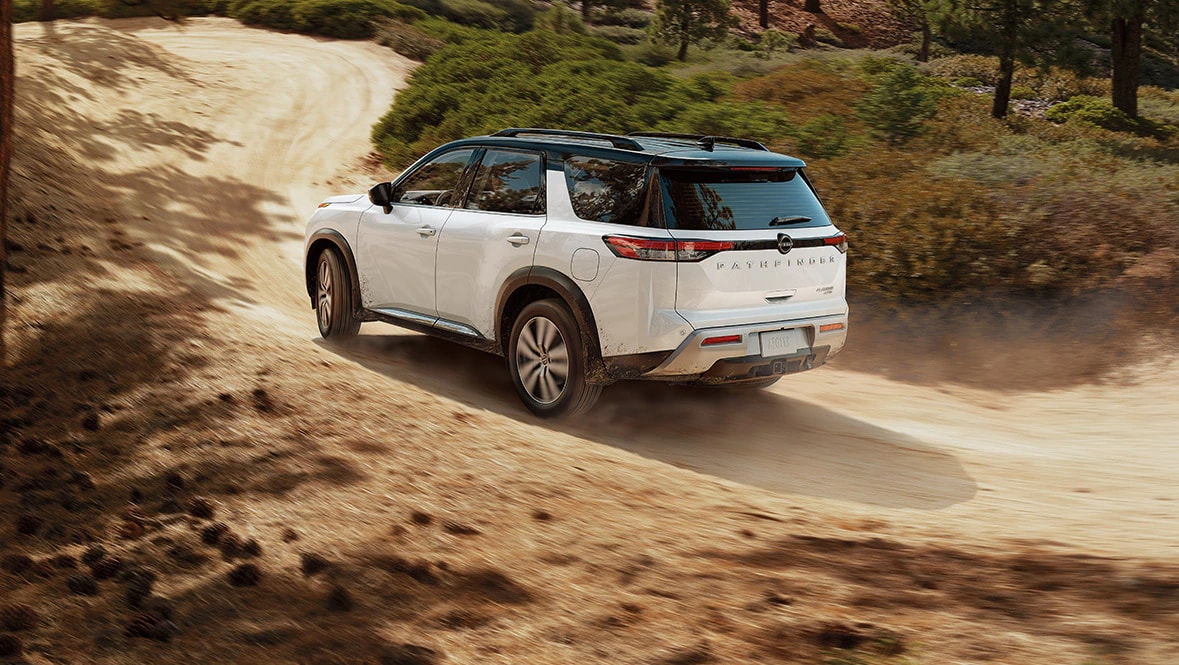 Interior & Exterior Design
It doesn't take more than a glance to know that Nissan has treated the Pathfinder to a revamp, and the results are nothing short of stunning. The 2022 Pathfinder returns to the market with an exterior that's both truckish and elegant all at once, with 18-inch alloy wheels, LED lighting, and a striking grille punctuating its aesthetic. Speaking of aesthetics, you can personalize your Pathfinder's looks with your choice of 11 available body colours, including four stunning two-tone body-roof combinations.
There's just as much to like on the inside of this new Nissan SUV. Indeed, the latest Pathfinder replaces the outgoing model with a cleaner, more modern interior design, various storage compartments, and seating arrangements that can comfortably accommodate seven or eight passengers. Heated front seats and steering wheel provide some much-needed comfort during Canada's colder months, with three-zone automatic climate control offering a personalized ride to drivers and passengers alike year-round.
2022 Nissan Pathfinder Exterior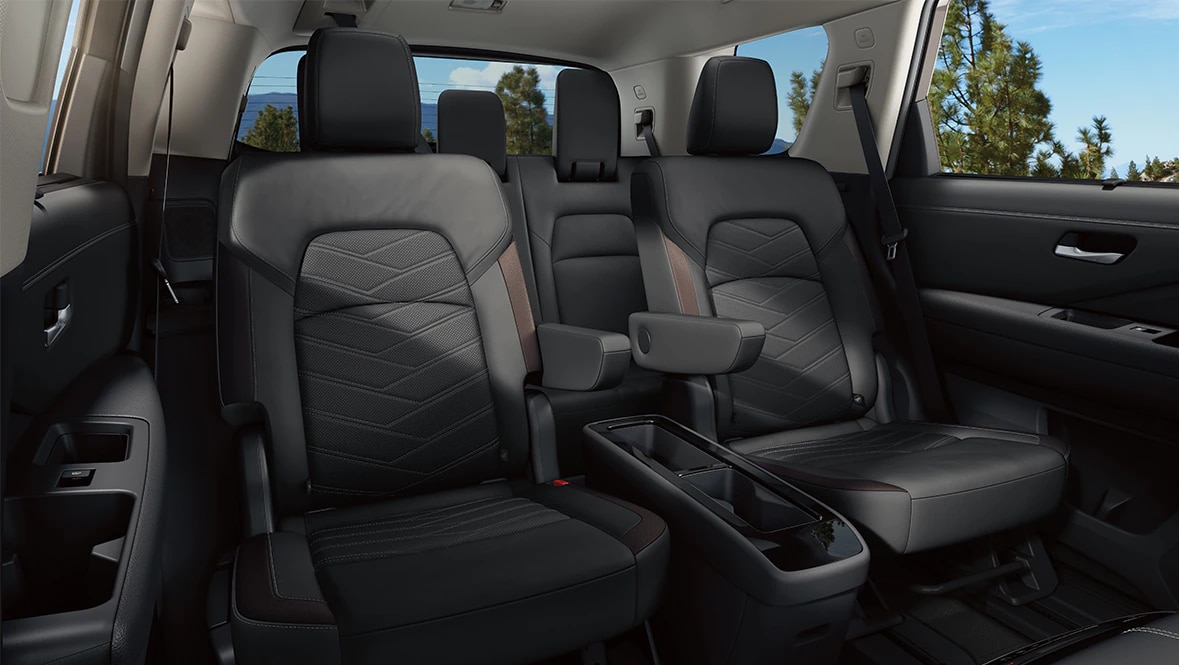 Engine & Performance
The 2022 Pathfinder packs some familiar hardware, but rest assured, its performance remains top-notch and includes some compelling enhancements. A 3.5-litre V6 engine boasts a solid 284 horsepower and works with a smooth nine-speed automatic transmission that replaces the continuously variable offering of old. The front-wheel-drive Pathfinder also offers off-road capability thanks to an intelligent 4x4 drive system and a terrain and drive-mode selector, while regular towers will be pleased to hear this SUV's stable can haul up to 6,000 pounds. Whether you take advantage of this Nissan SUV's towing powers or not, you'll enjoy a smooth, comfortable ride that keeps unwanted engine noise from entering your cabin.
If you'd like to enjoy the 2022 Pathfinder's riveting performance day in, day out, we can make easy work of your purchase, whatever your budget. Contact us at Alta Nissan today and allow our finance department to guide you through a stress-free process to obtaining financing and making the new Pathfinder yours.
Fuel Economy
It may be big and brawny, but the new Nissan Pathfinder is no gas-guzzler. Indeed, this reimagined SUV's fuel economy is more than class-competitive, whether you opt for front- or all-wheel drive. The base model's city and highway fuel consumptions amount to 11.6 and 9.2 L/100kn, respectively, for a combined fuel economy of 10.5 L/100km. In other words, the 2022 Pathfinder is proof you can enjoy a three-row SUV without becoming a fixture at the gas station.
New 2022 Nissan Pathfinder in Maple, Ontario